__________________________________________________________________________________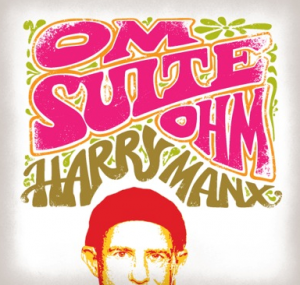 Harry's new CD "Om Suite Ohm" is now available! It will be distributed in North America by Harmonia Mundi and by Vitamin Records in Australia.
This is the first CD from Harry to feature his 'Bollywood style' electric slide techniques. Harry is joined by a fantastic group of musicians playing on Indian, African and western instruments.
The CD features the song that got Harry nominated for 'Songwriter of the Year', "Carry My Tears".
Also featured is an amazing version of John Coltrane's song "A Love Supreme".
North American customers can order the physical CD from our Online Store.
Harry Manx nominated on February 23 2012 for BLUES ARTIST OR DUO OF THE YEAR.
In June of 2011 Harry will be in Europe performing 4 shows. The first will be in Warsaw Poland followed up by shows in Leiden, Eindoven and Amsterdam (at the Paradiso Club). Check the tourdates page for more details.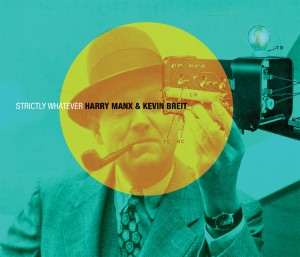 Stony Plain Records announces a May 24th release date for the new collaboration from guitar masters Harry Manx and Kevin Breit, Strictly Whatever. The pair's third album together, Strictly Whatever is the pair's second CD for Stony Plain and follows the critically-acclaimed In Good We Trust (released in April of 2007).
A Harry Manx and Kevin Breit CD is always full of eclectic musical delights, and for Strictly Whatever each brought a number of different original songs to the table, plus unique covers of Bobby Hebb's classic tune Sunny, and the John Lee Hooker chestnut, Mr. Lucky.
Harry plays mostly baritone guitar, which adds a good bass-end to the tunes. He also plays kick drum and snare with his feet while playing the guitar, as well as the Mohan Veena, banjo, and lap acoustic guitar; Kevin played just about everything else.